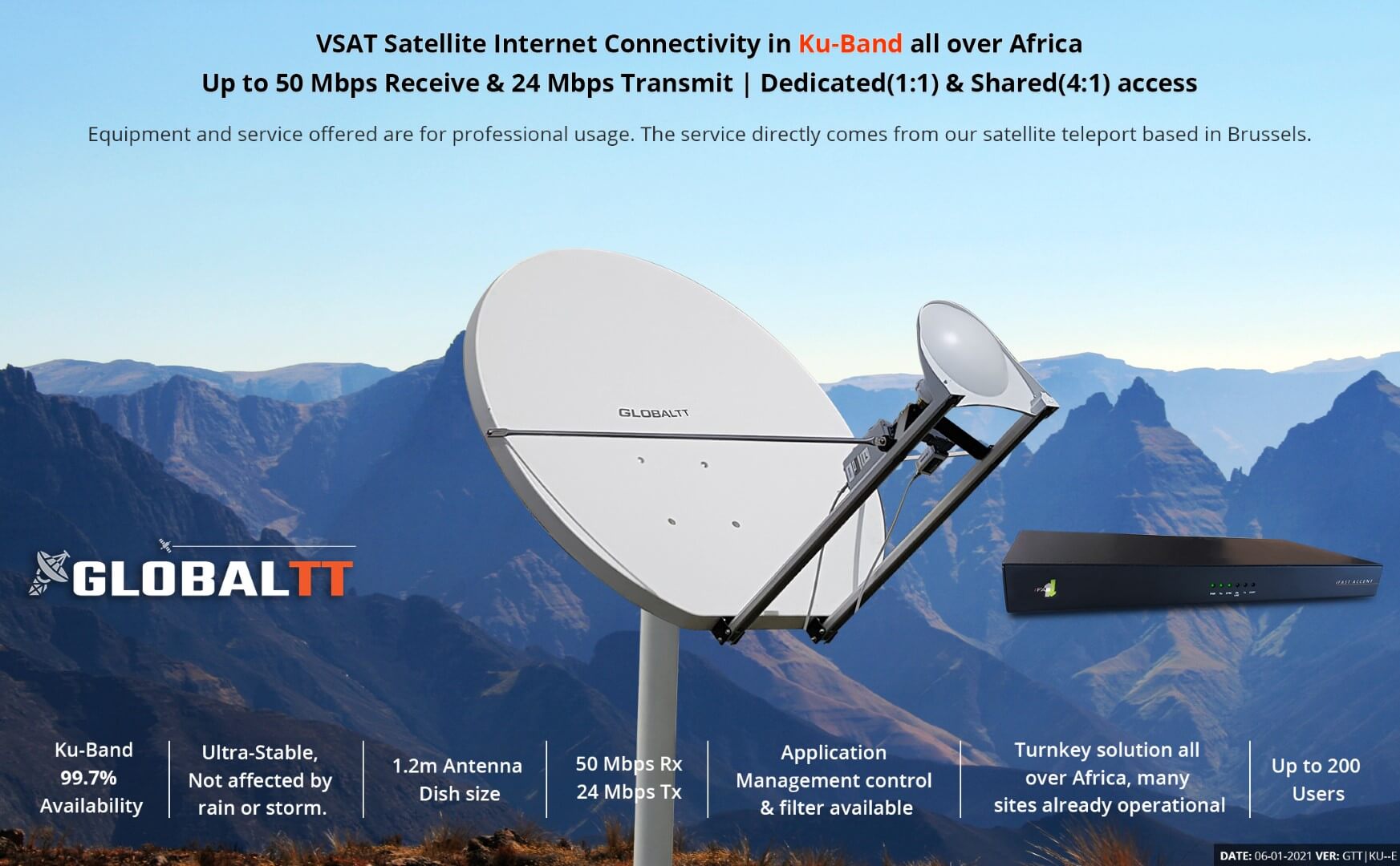 Satellite Internet in Africa with Unlimited Volume ( Ku-Band )
The unlimited shared access, is a subscription where you have the volume unlimited and the speed has to be chosen. This is regulated by the Fair Usage Policy.
Download: 2 Mbps up to 50 Mbps
Upload : 256 Kbps up to 4 Mbps

Those subscription can be renewed 24/7 on our e-platform (e-commerce)
Included in your subscription :
Double (2x) speed in download during the evenings, nights and Weekends (Saturday and Sunday)
Graphs and Protocols visualization in real time [high precision].
All traffic scanned by Antivirus/Antispam
Self-Activation/Self-Commissioning 24/7/365
Subscription management : renewal, upgrade, new commitment, ...

Free subscription test ( for an easy upgrade )
Skype VOIP priority
Restrict to 64Kbps unwanted applications (gaming,p2p,streaming,...) using our interface
Multiple users access to our management interface
Options available:
On-demand bandwidth accelerator (upto 50 Mbps depending on modem)
Public IP
Boost your speed for couple of hours or an entire night

Internet port forwarding
VPN (remote and Gateway to gateway)
Cloud VOIP, Cloud Email, Cloud webcam
check our Added Values for more upgrades



VSAT technologies used : iFast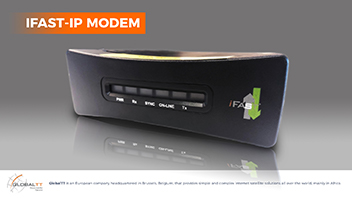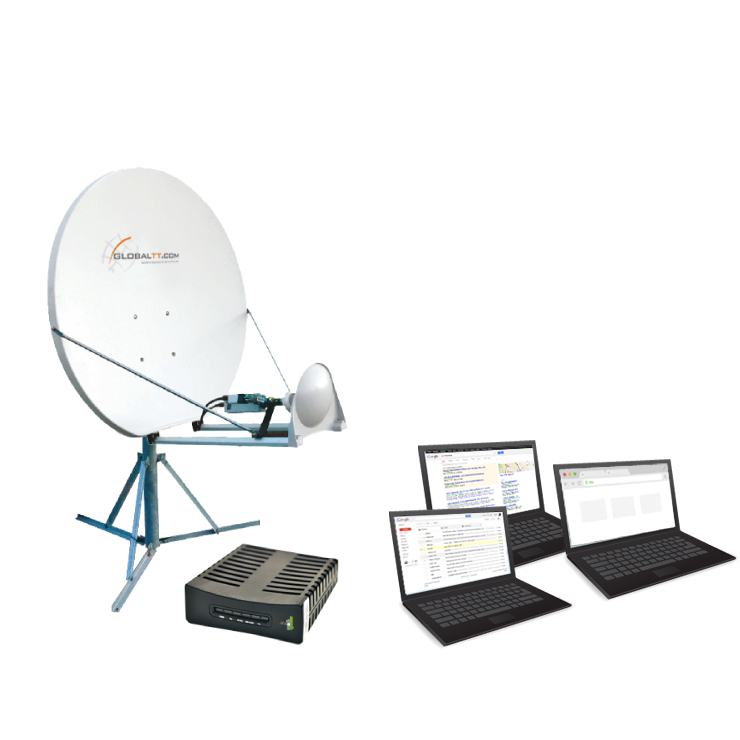 ---
Satellite Internet in Africa - Quota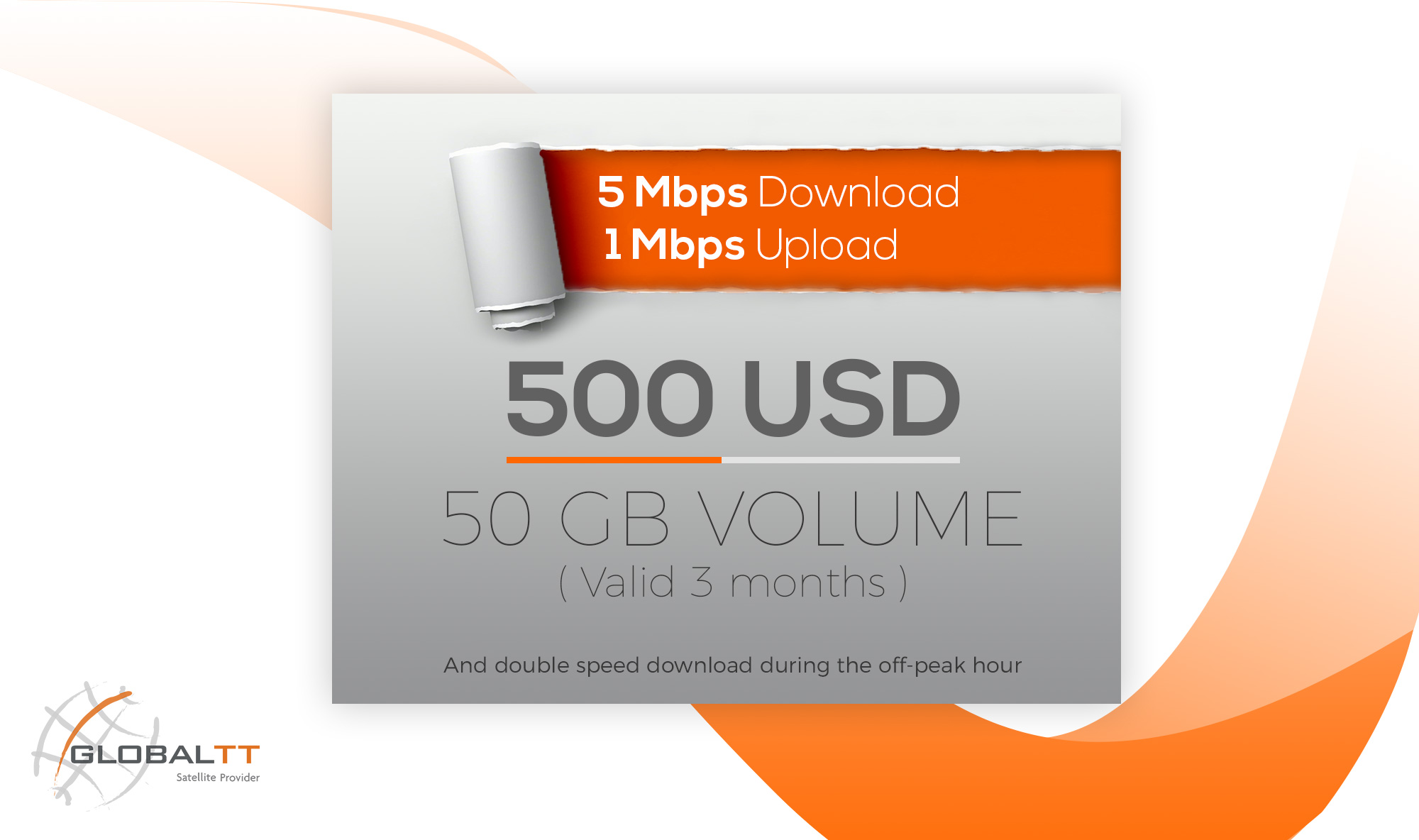 Volume based subscription types are different from other subscriptions, because you have access to very fast speeds, but you only pay the volume (Gigabytes) that you will actually use.

Quota packs can be ordered 24/7 on our e-platform (e-commerce).