WiFi Long Range & Satellite Internet
Long (1.5Km), medium (600m) and short (150m) Range & satellite option
WiFi 2.4Ghz : 1.2Km to 1.5km per BTS/Cell
High density users
Repeater is included in the base station 5Km link in 5.8Ghz - extend the coverage
Adaptive interference control
Antenna beam scanning
Multi-beam and multi-diversity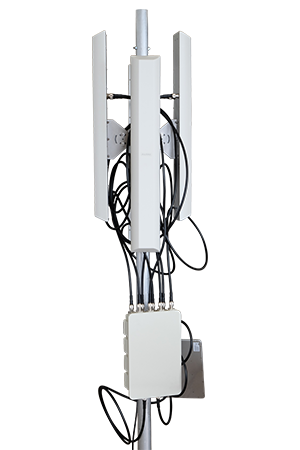 Our collection of WiFi long range base stations uses cutting-edge smart antenna technology.
A high-gain beam is formed and directed at the WiFi client in real-time using the smart antenna technology.

Based on its 8-antenna array and its several separate radios, Super Antenna Diversity uses a signal phase alignment to obtain angular diversity.


Better link budget - The robust 8-antenna array also enables the base station's 8x8 MIMO signal processor, resulting in increased uplink and downlink signal gain.

Super coverage is provided by smart antenna technology, which offers standard WiFi clients substantially longer ranges, greater coverage, and the best inside penetration.

In challenging NLOS conditions, 8x8 MIMO technology offers median throughput that is 5 times higher than that of 3x3 MIMO. Super efficiency WiFi cell efficiency of 2 with intelligent WiFi-based throughput optimization, even with a lot of concurrent connections.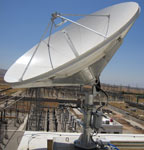 !!IMG_EQUIP_WIFI_01!!

!!IMG_EQUIP_WIFI_02!!

!!IMG_EQUIP_WIFI_03!!

!!IMG_EQUIP_WIFI_04!!

!!IMG_EQUIP_WIFI_05!!

!!IMG_EQUIP_WIFI_06!!

!!IMG_EQUIP_WIFI_07!!

!!IMG_EQUIP_WIFI_08!!

!!IMG_EQUIP_WIFI_09!!

!!IMG_EQUIP_WIFI_10!!

!!IMG_EQUIP_WIFI_11!!

!!IMG_EQUIP_WIFI_12!!

!!IMG_EQUIP_WIFI_13!!