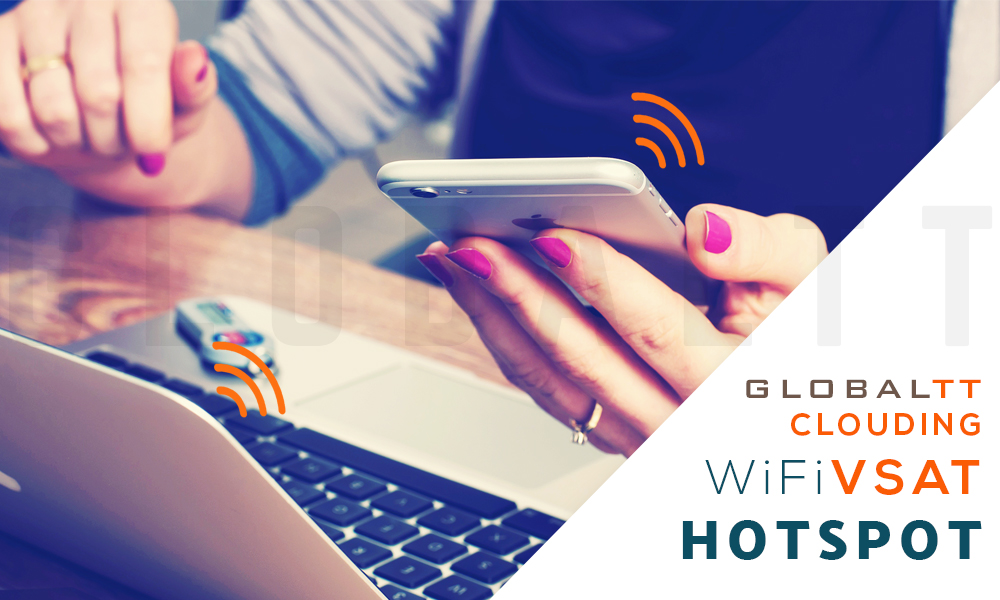 GlobalTT introduces Cloud based VSAT WIFI-hotspot service.

Connect smartphones, Laptops, and gadgets through satellite based WIFI Hotspot system.
Cloud Hotspot system is hardware free extra devices.
Simple and Effective WIFI Hotspot
Cloud-Based WIFI-hotspot system
Online Subscriber management Web Interface
No extra expense and maintenance.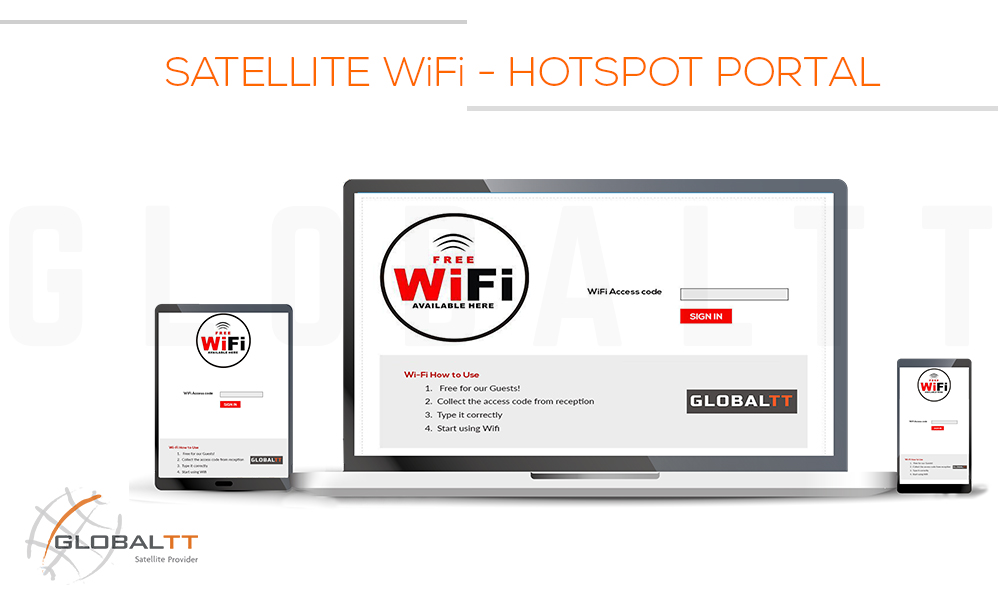 VSAT - Hotspot Solutions
GlobalTT helps to make your location covered with WIFI hotspot. WIFI Hotspot equipment is suitable in any type of environment like coffee shops, hotels, big compound, mining site, UN Camp, farm Airport or school and University.
We can make it live with different types and model of our WIFI devices.
* Small Shops
* Hotels
* Industries
* University
* ISPs
Very low Investment, Steady Connectivity, Advanced Security, Guaranteed Reliability, Responsive Support, Profitable, High Performance,Ease of Use,
Two (2) Different Services access:
1. Instant Messages
2. Full Internet Access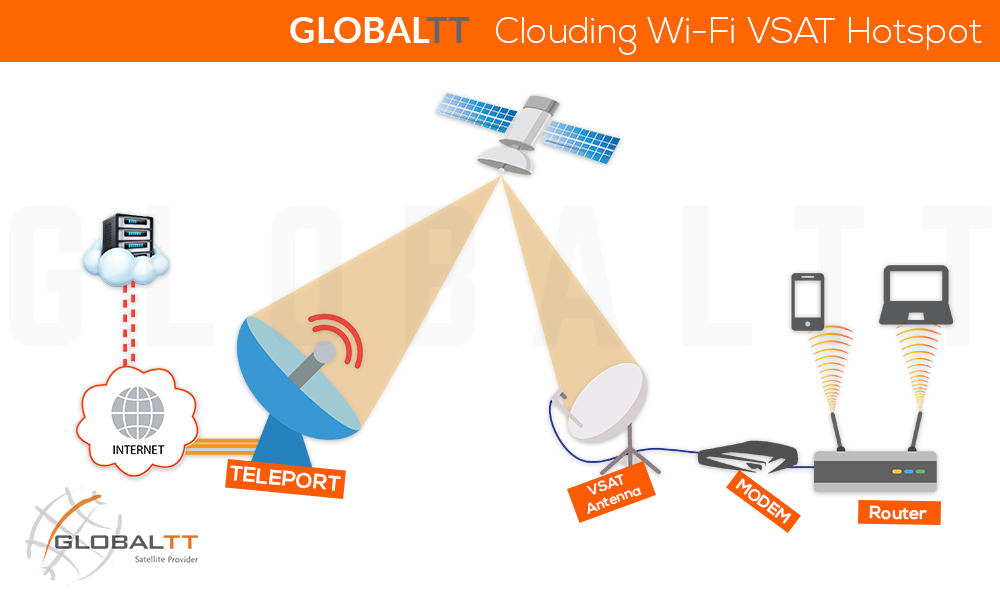 Wi-Fi Hotspot Ranges
WIFI Satellite Clouding Hotspot radio range is controlled by our server. We offer 3 different radio range.
WIFI Hotspot Small Range (+/- 50 m to 100 m LOS) :
Satellite normal radio range WIFI hotspot. Good for a small environment
Hotspot Medium Range ( 600 m LOS ) :
Best solution for small institutions and business, to provide internet for their local users.
Hotspot Long Range (1.5 Km LOS):
Design for high-density usage.
Radio range of 1.2 Km to 1.5 km per BTS/Cell.
Radio Repeater logic to extend the coverage is integrated.